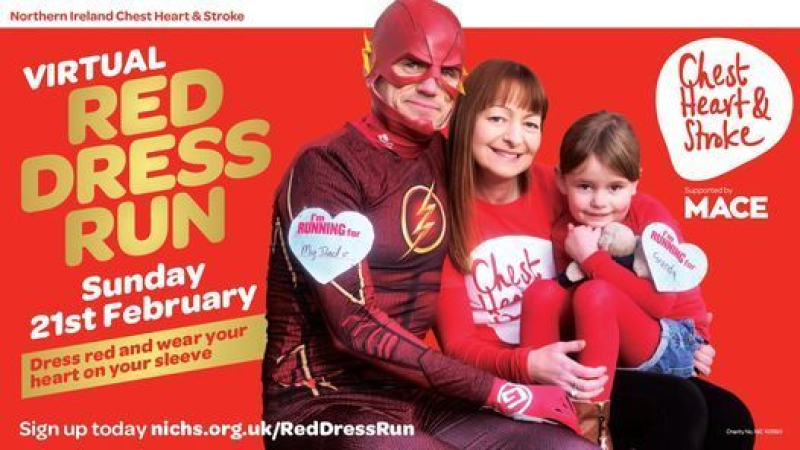 Golfing Ladies 5km Red Dress Walk 2021
Created by Angela Williams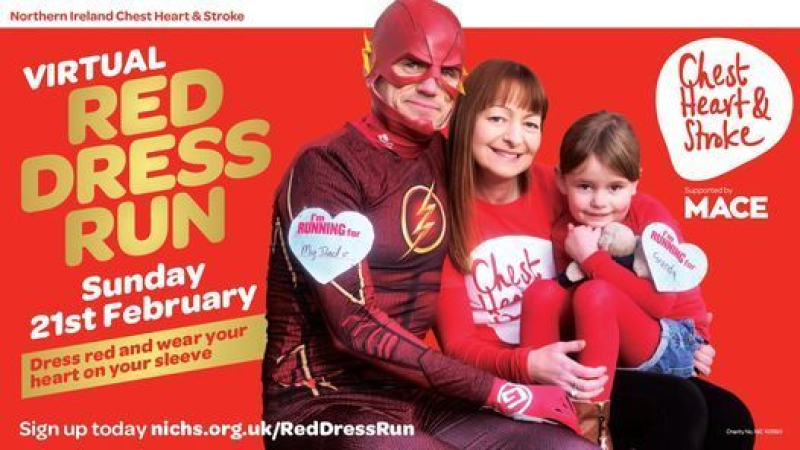 Date:
21/02/21 - 21/02/21
Story
As many of you may know my husband Fred had a stroke in 2020 and thankfully has made a great recovery.
This year I have decided to join the NICHS Virtual Red Dress 5km Run in support of my husband.
Unfortunately due to covid the event is virtual this year and everyone cannot meet at stormount but will be doing their own run/walk in the their local area.
Share
30 Supporters
£10.00 + £2.50 Gift Aid

£10.00 + £2.50 Gift Aid

£10.00 + £2.50 Gift Aid

£10.00 + £2.50 Gift Aid

£10.00

£20.00 + £5.00 Gift Aid

£10.00 + £2.50 Gift Aid

£10.00 + £2.50 Gift Aid

£5.00

£10.00 + £2.50 Gift Aid

£5.00 + £1.25 Gift Aid

£10.00 + £2.50 Gift Aid

£10.00 + £2.50 Gift Aid

£20.00 + £5.00 Gift Aid

£20.00 + £5.00 Gift Aid

£15.00 + £3.75 Gift Aid

£10.00 + £2.50 Gift Aid

£5.00 + £1.25 Gift Aid

£10.00 + £2.50 Gift Aid

£10.00

£25.00 + £6.25 Gift Aid

£5.00 + £1.25 Gift Aid

£10.00 + £2.50 Gift Aid

£10.00 + £2.50 Gift Aid

£20.00 + £5.00 Gift Aid

£10.00 + £2.50 Gift Aid

£10.00 + £2.50 Gift Aid

£5.00 + £1.25 Gift Aid

£20.00

£35.00 + £8.75 Gift Aid