Sky Dive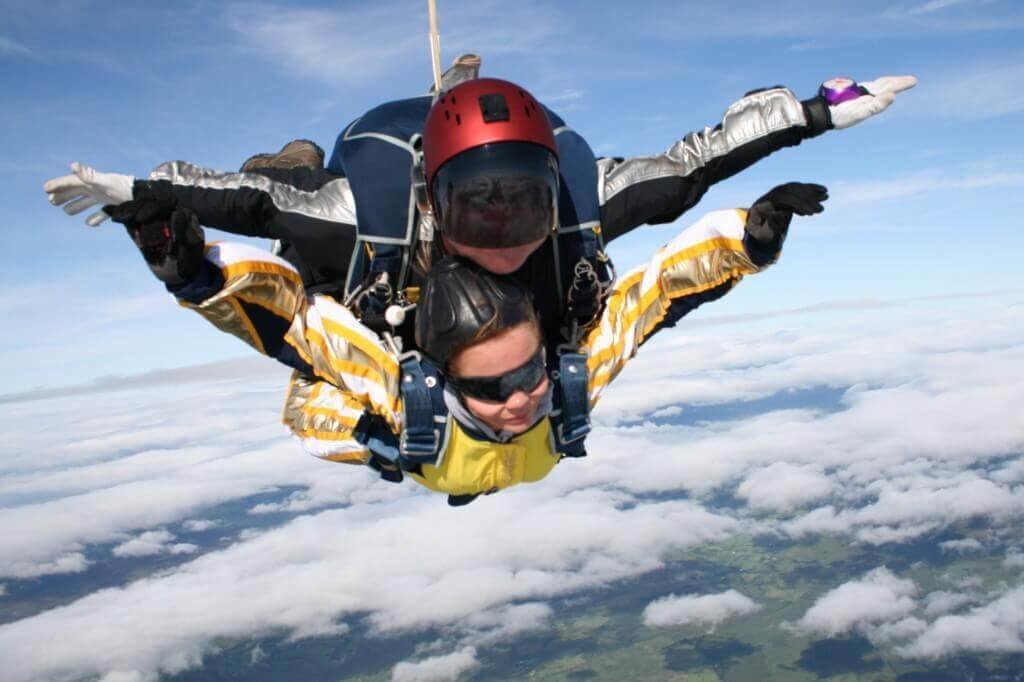 SIGN UP NOW
Have you got what it takes to free fall from 13,000 feet? If yes, then we are looking for you to take to the skies to help raise vital funds for our work across Northern Ireland.
The Sky dive will be organised by MoonJumper, a professional skydiving centre based in Garvagh. You can pick your own date and can jump on your own or as part of an organised group from your office, school, college, or club. You will be taking part in a tandem jump where you will be strapped to an experienced instructor. Using a dual harness you will exit at 13,000 feet and free–fall to 6,000 feet where the instructor opens the canopy and steers you to the ground.
Whether you are a seasoned adrenaline junkie or simply looking for an opportunity to challenge yourself, this is the perfect opportunity to do something incredible and fundraise for a great cause at the same time. For more information contact Danny at MoonJumper on 028 7035 6356.
How to sign up
1. Book your skydive with Moonjumper.
2. Then let us know you are doing a sky dive for us by filling out the form below.
3. You will receive an automatic email when your form is submitted and a second email with your downloadable fundraising pack. The download includes a welcome email, fundraising guide, and sponsorship forms. Your fundraising guide is packed with great ideas and how to set up your own fundraising page to share with your friends and family.

If you have any queries about this event please contact our Events team on events@nichs.org.uk or by ringing 028 9032 0184.