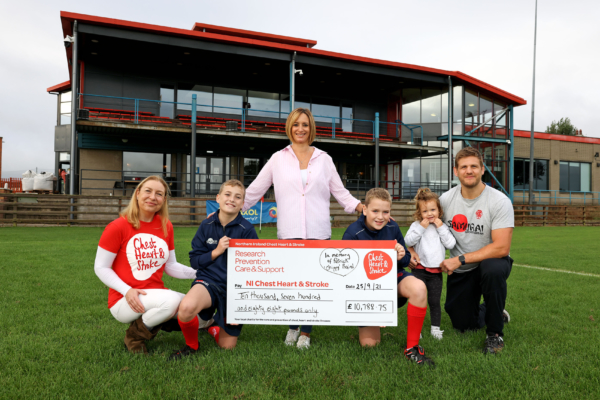 Malone RFC has raised £10,788 for local health charity Northern Ireland Chest Heart & Stroke (NICHS).
This fantastic sum of money was raised in memory of former Malone RFC Club President and Chairman, Patrick 'Chippy' Baird, who passed away suddenly in December 2020 due to a hidden heart condition.
On Sunday 2nd May, more than 30 players from both the senior men's and ladies teams ran a virtual half marathon, with other club members participating in a 5km run/walk.
The event was organised by Ulster and Ireland Rugby legend Chris Henry, Malone RFC member and ambassador for NICHS. Chris explains; "Chippy was involved with Malone RFC for over 35 years as a player, President and Chairman and was dedicated to the club's progression and success. We wanted to organise a tribute to celebrate Chippy's life and I am delighted we have been able to raise these vital funds for a fantastic charity which continually funds research into heart conditions."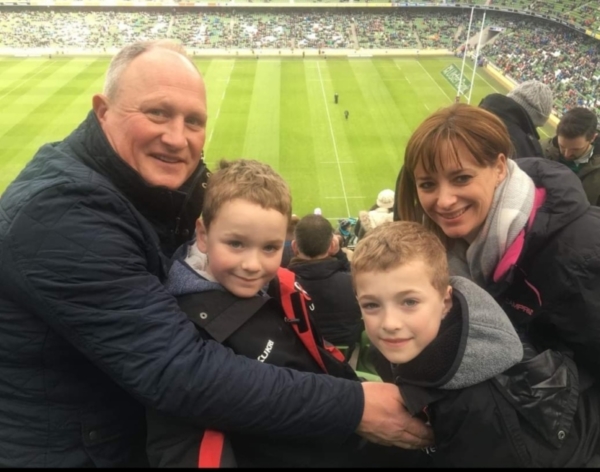 Chippy is survived by wife Siona and sons Jamie and Ryan. Siona says; "We are so very grateful to those who organised and participated in this event and to those who donated towards it. Losing a father and husband to an unknown heart condition with no warning or symptoms has been totally devastating. If these funds help to raise awareness and research that prevents even one other family from suffering this loss it will be a fitting legacy to Chippy. He would have been so humbled and proud of all who took part."
Jackie Trainor, Director of Income Generation at Northern Ireland Chest Heart and Stroke commented; "Chippy was a previous supporter of NICHS and we were deeply saddened to learn he had passed away. Chippy helped us organise a series of events throughout Chris's Testimonial Season a few years ago which raised a fantastic sum of money to help us tackle physical inactivity in primary schools. We are very thankful to receive this money from Malone Rugby Football Club in memory of Chippy. It is fundraising efforts like these that really make a huge difference to NICHS and what we can achieve. Almost 90% of our funds come from the public and this enables us to continue to support the local community and provide life-changing services for people living with chest, heart and stroke conditions and their families."
To find out more about the many ways to help raise funds for Northern Ireland Chest Heart & Stroke, visit https://nichs.org.uk/how-you-can-help